I'm aiming to develop this story into a fantasy comic, so I've been focusing on capturing the essence of the world over the past year. I'll be focusing more on narrative and environment design for this project in 2023!
The style of vis dev for this project is inspired by Spiderverse, ENTERGALACTIC, and Alberto Mielgo.
Characters
Sketches and Style explorations of the main characters in the series. The final comic's rendering and linework will be graphic, linear, and crisp. 
In the Character Lineup above and the Exploration Sketches below, I focused on finding a balance between round and sharp shape language.
The three main characters each live in different regions, and all have work colleagues with different energies and personalities. Below are initial pieces that aim to focus on depicting their work teams.
Environments
The environments of each region varies, and with it comes a noticeable difference in the geography and flora. These pieces aim to focus on the environments of each region.
Narrative - Images
Color and Narrative explorations of the main characters in different environments. With these pieces, I wanted to focus on how color, lighting, and the character's expressions can tell a story in a single image.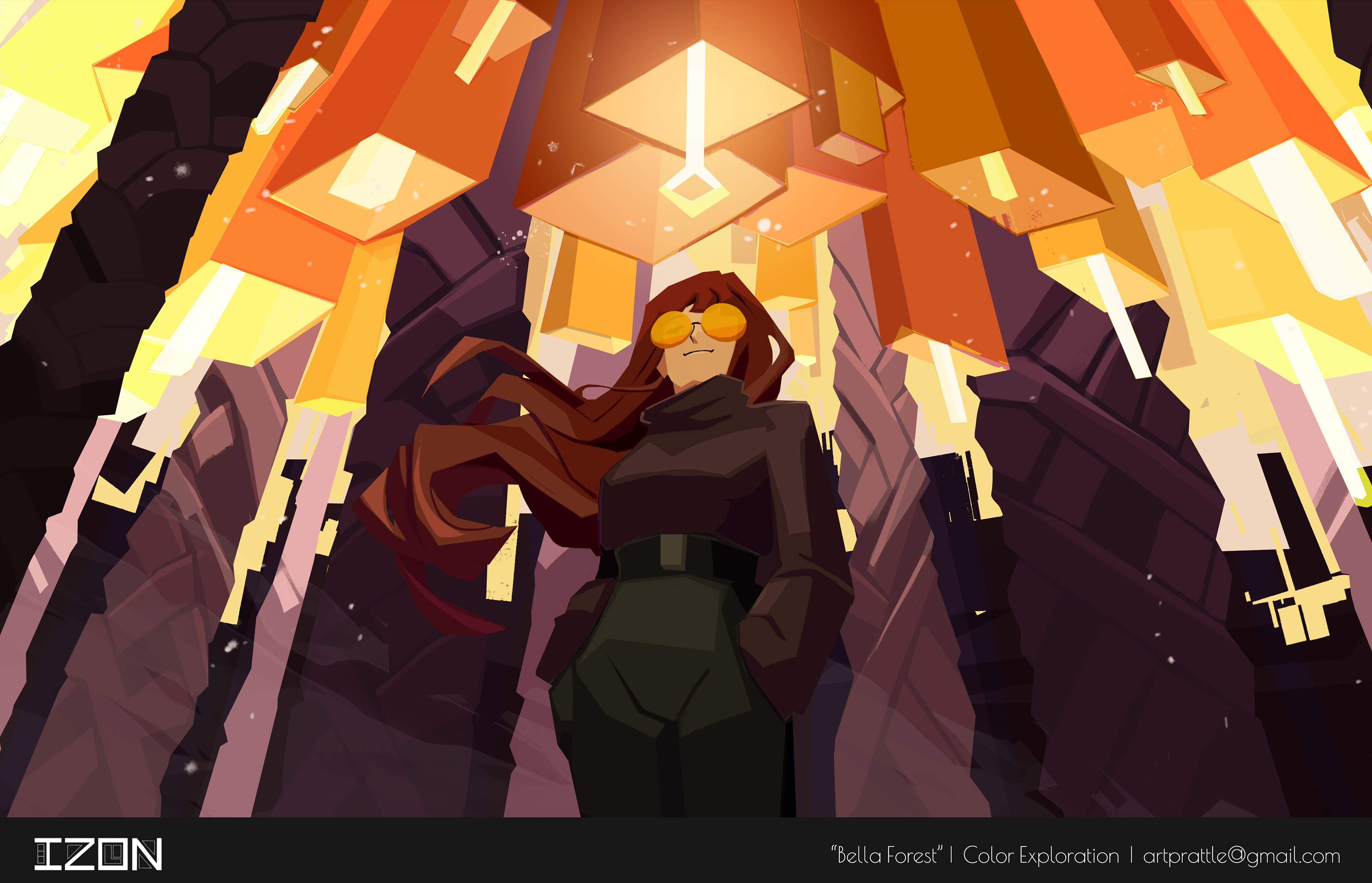 Narrative - Story
In these pieces, I created small scenes with text to accompany the narrative. As an exercise, I depicted these small moments in an animation-style storyboarding layout to focus on the importance of each panel in the scene.
Sketches
Character sketches and exploration!